Twilio mApp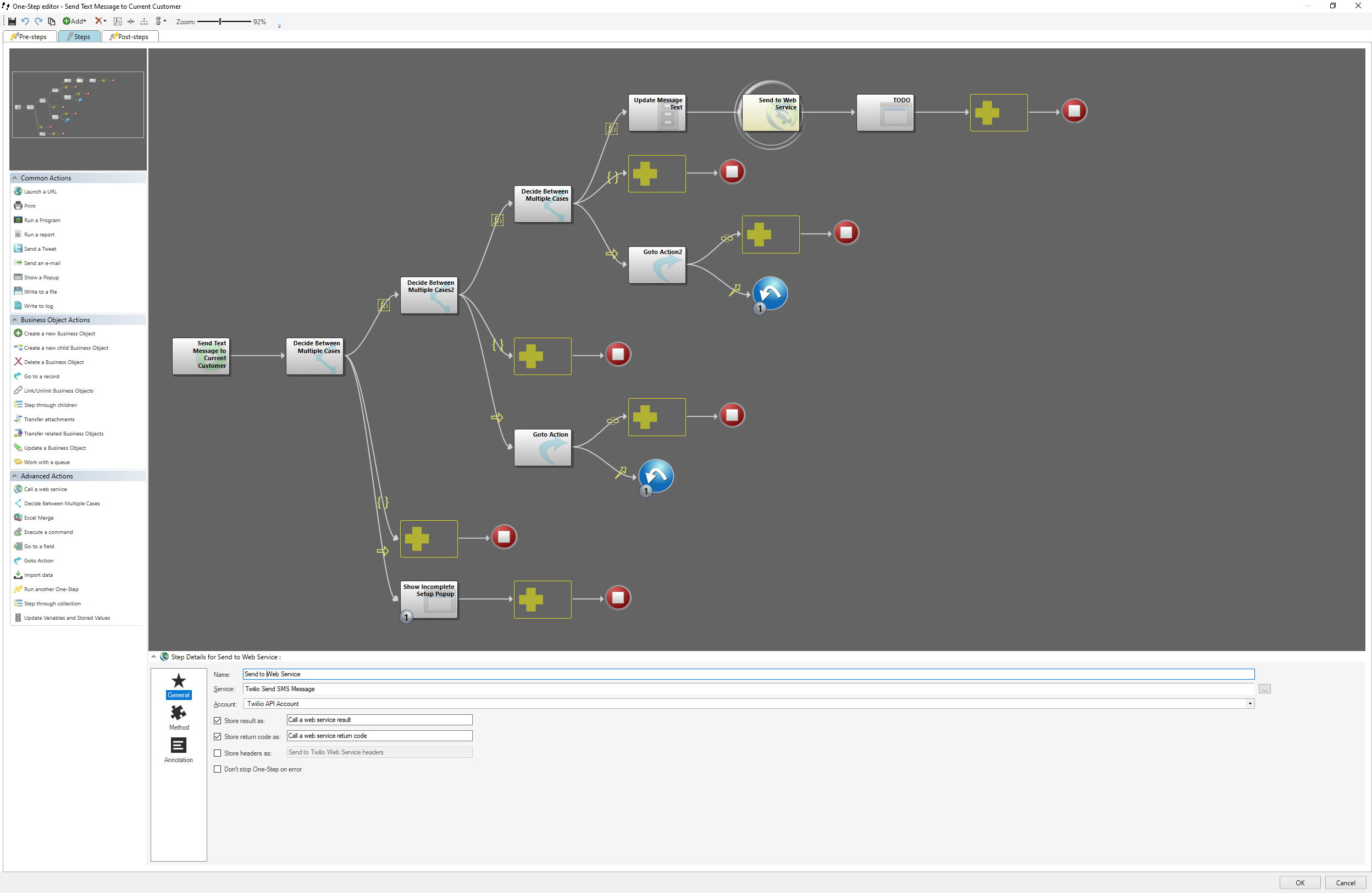 Purchase from the Synapse Software Store ($99)
Our Twilio integration enables outbound SMS messages from anywhere within Cherwell, pulling the mobile number from the associated Customer and saving a record of the text message to a Journal.
There are three versions of this mApp:
Core — Provides all the components necessary to send SMS messages from anywhere in the system. Running the One-Step will prompt for a recipient phone number and a message to send, but both of these can be specified via Stored Values as well. The One-Step clears these Stored Values out once the message has sent. Purchase
Core+Incident — Provides everything in Core, plus a One-Step to pull the recipient phone number from an Incident's requestor. This will still prompt for the message to send, then save the SMS as a "Journal - SMS Message". Purchase
Custom (recommended) — Use our Twilio mApp Installer utility to install Core, as well as the additional functionality required to pull the recipient phone number from any business object that has a 1-1 relationship to Customer (an additional relationship to Journal is preferred, but not required). The installer will generate the One-Step based on your existing content and generate a blueprint that can be further edited or applied as-is. Purchase
NOTES
All One-Steps are created in the "Blueprint" scope. In order to run the One-Steps, create a One-Step in your desired scope with a single "Run a One-Step" action.
It is strongly recommended to use the Custom Installer option, as it will automatically handle setting your Twilio SID, Auth Token, and outgoing phone number in three different places.